Banks are at the core of society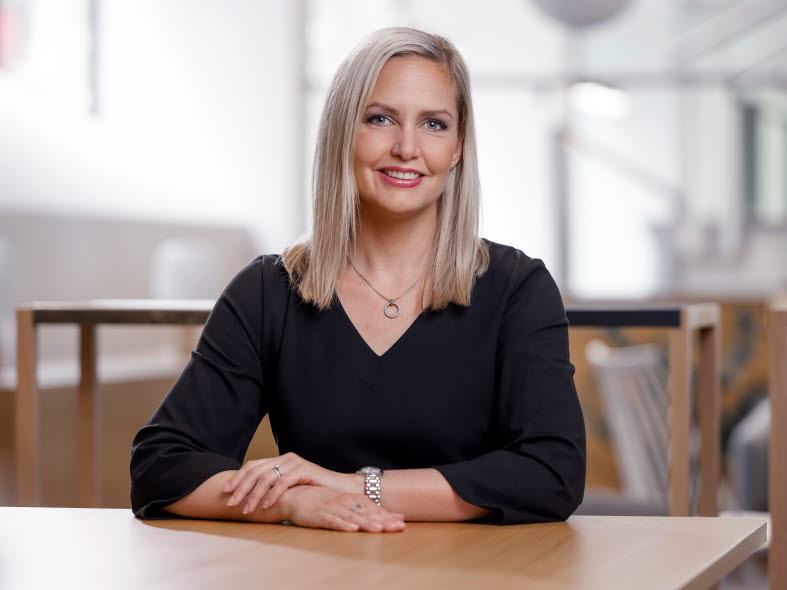 Camilla Laitinen works for SEB in Finland and has been with the company since 2008. She currently works as a Client Executive in a coverage unit called Professional Family Office, which means family-owned businesses with institutional needs.
"I've worked on very different sides of banking, on the product side in Markets in Large Corporate Coverage, Heading the Business Development in Finland and now back in business as a Client Executive at Professional Family Office team."
"In my current position, we are building something new. We want to have a better understanding of the Family Office clients' needs and upgrade the service offering for this client segment. It's exciting because I'm able to use all the learnings from the past in this position."
What role do you feel SEB has in positively impacting society?
The banks are at the core of society because capital is leading the path to change. We have the possibility to support our clients in their transformation, by for example financing our clients CO2-positive investment. Every banker should be thinking about why we do this, how can we contribute and what is the bigger purpose. This is the way we can have a positive impact on the society and future.
How do you practice sustainability in your everyday life?
I drive an electric car, my family is recycling buying also second-hand products and we are trying to reduce electricity and water consumption at home. We own a bit of forest next to our cottage which I think as our own "carbon sink". I compensate monthly for my family's CO2 footprint via Compensate.
How important is curiosity and growth at work?
In a sense, this is one of the biggest motivators for me. I honestly believe in the culture of entrepreneurship and that everyone has the opportunity to create change, despite the fact that we are such a large global organisation. All the employees have a genuine opportunity to grow and learn at SEB. In my current position it's crucial to have the curiosity to understand and learn about what the clients need in order to be able to serve them best.
What makes SEB a friendly and welcoming environment?
The average length of working career at SEB in Finland is more than ten years, which I think speaks volumes about the friendly work environment. Also, one can feel the good culture of SEB every day. All employees are equal and respected, no matter in which department or country you are working. We are really working as one team and helping each other. It's also important to me that we are a true relationship bank, building long-term relationships and trust externally and internally.
In what ways does SEB make you feel secure in yourself and your career?
I'm a person who appreciates opportunities to learn more and challenge myself. Therefore, the support from managers to change positions inside of the organisation is important. This was evident during my maternity leave. Together with my manager we discovered the next position for me, where I would like to work next, how to develop myself and where my full potential would be in use. The maternity leave was a perfect time to think about your own needs, strengths and potential as an employee.